Welcome messages
It is my greatest honour and pleasure to welcome you to the 5th EU-Korea Conference on Science and Technology (EKC). The EKC 2012 will be held on 26-28 July 2012 in Berlin, the capital city of Germany. Since its first successful start in 2008, EKC was held annually in different european countries and has become the most important scientific and social event, bringing scientists and engineers from Europe and Korea together.
This year's conference motto is "The Future". Within the conference, main focuses and issues from various R&D fields in science and technology will be presented, thereby allowing us to look into the future vision of our constantly changing society. EKC 2012 will also provide great opportunities to exchange valuable expertise in various fields of science and technology among fellow scientists and engineers from Europe and Korea, in conjunction with representatives from diverse industries.
I look forward to welcoming you in EKC 2012.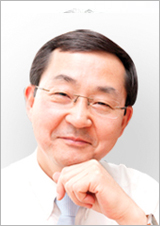 President of Vekni
Dr.-Ing. Joon-Weon Seok

President of KOFST
Ph.D. Sang-Dai Park